Adjustable Shower Bracket For Amazing Showers Every Day!
Feel refreshed and revitalized without restrictions! Take full control of your shower with the Bathroom Basics™ Ultimate Shower Head Bracket.
Say goodbye to frustrating showers that ruin your mornings!
The Bathroom Basics™ Ultimate Shower Head Bracket lets you freely adjust and reposition your shower head for the perfect height and angle you want!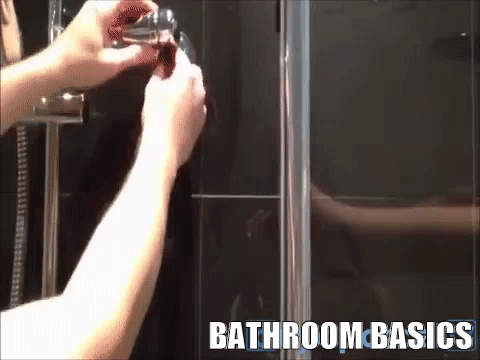 This 360° adjustable bracket allows you to tilt up and down or turn left and right until you hit your sweet spot!
Designed with a secure and powerful suction, it will clamp onto any area of your bathroom tiles. This allows the bracket to hold the shower head at the height of your choice.
"Get the perfect shower angle easily and conveniently!"
No complicated installation required! Simply mount the bracket on your desired surface. Its anti-slip adhesive guarantees a long-lasting, reliable hold.
Bathroom Basics™ fits all shower heads. It also features a sophisticated chrome coating that goes great with any bathroom decor or home style.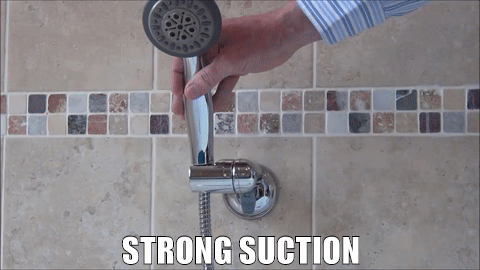 It's the extra helping hand you need! It makes bathing time for pets and young children completely hands-free, so you can focus on getting your little ones and furry friends clean.
Get the best shower experience of your life with the Bathroom Basics™ Ultimate Shower Head Bracket!
Stop missing out on good showers, now you can call the shots in the bathroom so your shower head is perfect—just the way you like it. Now great and invigorating showers every morning!
FEATURES
Reposition and adjust the shower head to your liking
Easy mount without tools
Extra-strength suction for stability
Rust-resistant and long-lasting material
Perfect addition to any bathroom
PACKAGE INCLUDES
1 x Bathroom Basics™ Ultimate Shower Head Bracket