25X Bigger Cupcakes they'll never forget!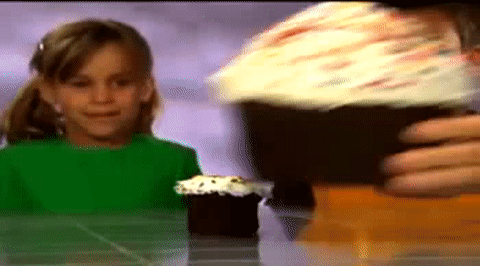 With Big Top, you can easily make colossal cupcakes that are up to 25 times bigger than regular ones!
Now this is something the whole family will remember, imagine everyone's reaction when you serve them the biggest cupcake they've ever seen!
Any cake mix will do! Big Top Cupcake is made with flexible non-stick material so a perfect cupcake pops out every time. With the magic center insert, you can easily fill your cupcake with mousse, pudding, gelatin, even ice cream.  

The perfect way to spend quality time with your children, let them get creative and see all the wild combinations of cupcakes they make. Then, reap the rewards as the whole family tucks in! You'll have the kids begging to make cupcakes together!
Features:
An easy-fill insert is included to make adding your favorite filling a snap. pudding, ice cream, candy, whipped cream and more.
Heat-resistant to 464 degrees Celcius
Dishwasher safe 

Non-stick 3-piece mold set
 PACKAGE INCLUDES: