Versatile 5-in-1 Puncher: Cuts-Out Precise Holes Every time!
Get the custom fit that you've always wanted! CraftMaster™ Hole Punching Tool adds sizing holes on any of your garments quickly & efficiently.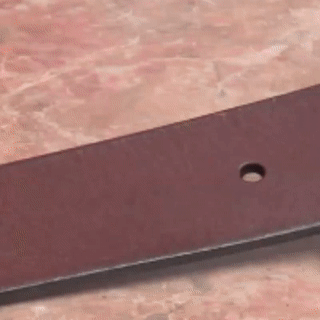 Custom Fit  Bags, Belts, Clothes.. and more! 
Whether you've lost weight or having a hard time finding the perfect fitting garments in stores—CraftMaster™  can ease your troubles! 
It works on clothes, footwear, belts, handbags, leather, or even make crafts with paper, plastic, vinyl and many more! 
Cut Perfect Precise Holes Every time! 
Equipped with 5 revolving tapered & hollow hardened steel punchers, CraftMaster™ Hole Punching Tool gets it right all the time! 
It can pierce right through  3" of material perfectly with the help of its stable punch plate. 
 Comfortable Ergonomic Handles Makes Punching Holes Effortless!
Designed with a labor-saving lever spring. It requires you less strength & squeezing compared to other tools in the market.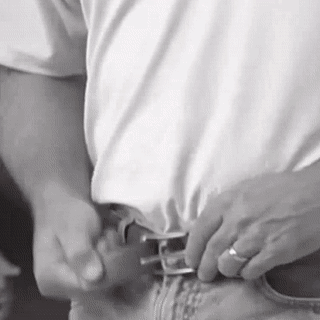 Durable LifeLong Service, Its Made to Last
CraftMaster™ professional-level quality can withstand rust, corrosion, sweat, chemicals, sunlight, & oxidation.
Convenient Size for Easy Storage
Only weighing 276 grams, it's incredibly lightweight & portable. Making it an easy addition to any toolbox or sewing kit! 
Save time & money by not having items professionally customised all the time.
Why Choose CraftMaster™ Hole Punching Tool?
Quickly cuts out precise holes
Ergonomic soft spring handles
5 Puncher Sizes in 1 Tool
Stable & Comfortable to use
Saves you time & money
The tool is solid & built to last
Lightweight - Easy to Use & Store Afterwards
PACKAGE INCLUDES
1 x  CraftMaster™ Hole Punching Tool