Take on Any Design With the All-You- Need Wood Burning Set!
Whether you're a beginner or Pro, CraftMate™ Beginners - Professional Wood Burning Art Kit gives you super simple tools to achieve amazing results!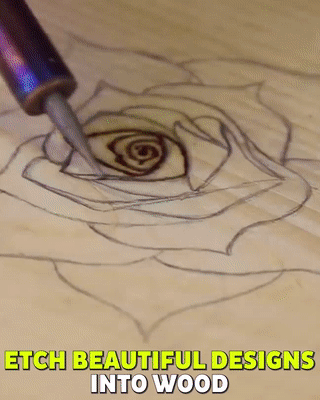 Etch Beautiful Designs Into Woods
Draw, trace, shade, & carve ANY design you desire to achieve. CraftMate™ Professional Art Kit  provides your 25 different styles to play with!
Finding the right tools you need for each project has never been this easy.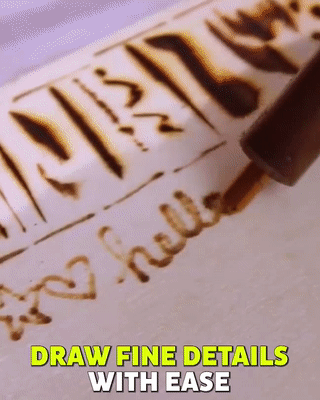 A whole NEW way to draw.
Have fun & memorable experience drawing on different wood surfaces. Install or imprint your designs on a table, furniture, wood items + more!
Effortless & Smooth Like Using a Pen
It's pen-like structure has a finger foam support to give you a smooth & secure "glide effect" every time you draw.
No sores and painful blisters. Just a fun, comfortable & relaxing process of creation!
Draw Fine Details With Ease
This tool is perfect for beginners but also suitable for professionals looking for high-detail effects. Create true-to-life images on any kind of wood - pine, bamboo, cedar, + more!
Plus! Its non-smoke heated tips will allow you to create clean & precise lines, just like a professional.
Impress your friends with fantastic work
Blow away your friends & family with your new art projects or how easily you learned a new hobby. 
CraftMate™  simplifies your work process by giving you a carefully curated all-in-1 art kit that provides "all-level" of needs! Get yours now!
Get high-quality results, no matter what! 
Why Choose CraftMate™  Beginner - Professional Wood Burning Art Kit?
25 Various tips to use for your Art Designs
Easy to use:  Beginner - Friendly Pen Type  
Padded Finger for added support when repeated use over time
High- Quality Results For the Better Price
Great for All-levels: Beginners & Professionals alike!
Glides easily on different types of wood: pine, plywood, bamboo, etc
SPECIFICATIONS

Plug Type: EU plug
Voltage: 220V-240V
Power: 30W
Temperature Range: 0~450°
PACKAGE INCLUDES
1 x CraftMate™  Wood Burning Pen
24 x Tips
1 x Blade
1 x Holder