Cut Complicated Angles With Speed And Accuracy!
Cut clean and fast without errors! Flexi-Cut™ Multi-Angle Shears gives you professional-level cutting results so you're prepared to take on every job.
Looking for a new tool that makes cutting and installation jobs easier?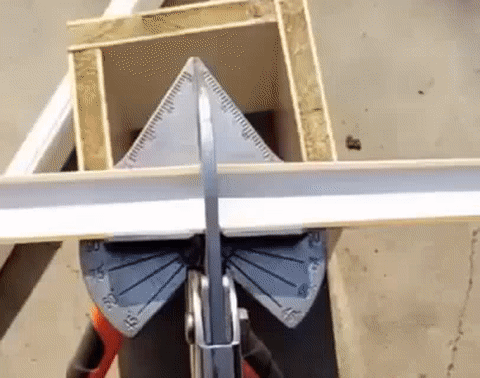 Flexi-Cut™ Multi-Angle Shears is the ultimate tradesman's companion for precise cutting. It's expertly designed to cut efficiently without tedious measuring or sawing!
These highly adjustable shears give you clean and perfect cuts at any angle from 45°-135° whether straight or irregularly shaped!
It also comes with a safety lock that helps you secure the appropriate angle for more efficient use.
Greatly speeds up time on cutting jobs!
Made with heavy-duty hardened steel blades, this multi-purpose tool is ideal for cutting:
Plastic pipes
Wires
Hoses
Chamfers
Trunking
Tile trims
Weatherstrips
And more!
Flexi-Cut™ prioritizes your comfort and safety! It features a non-slip ergonomic rubber handle for a hassle-free and accident-free job.
Replace the blades easily for ultimate cost efficiency and longer use. Simply unscrew the used blade and put in a new one—just like that, your tool is as good as new!
Whether you're a professional handyman at work or a DIYer with small home projects, the Flexi-Cut™ Multi-Angle Shears is the modern tool for you!
FEATURES
Works on all light materials
Cuts up to 50mm
Easily toggle to adjust the angle
Wear-resistant and durable material
Long-lasting and replaceable blades
Comfortable handle
Note: Do not use on steel or metal.
PACKAGE INCLUDES
1 x Flexi-Cut™ Multi-Angle Shears