Many Fires Each Year are Caused By Dirty Blocked Driers...
Despite clearing the lint trap, your drier builds up massive amounts of lint making it work harder, costing you more money and posing a serious safety risk.
We all think it won't happen until the worst comes. Taking the risk is simply not worth it. To ensure you and your family remain safe it's important that you ensure your drier is kept free of lint always.
Noticed your clothes taking longer to dry or your energy bill going up? These are two of the many more signs that your drier may be clogged by lint. 
Completely clearing lint has been a difficult task until now. With SafeWrox Lint Removal Device™ this mammoth task can be completed in just under 3 minutes! Remove years of dangerous lint and avoid expensive drier repairs.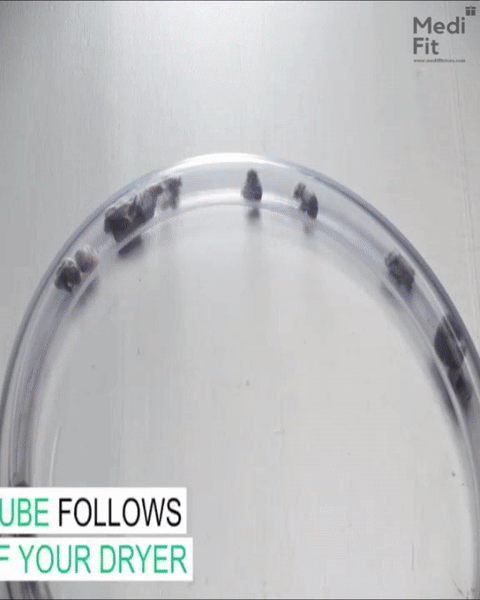 Used by professionals, the flexible snout allows the device to completely and effectively remove most traces of lint.
Finally a device you can rely on to keep bills down and your house safe!  
EASY & QUICK TO USE - 
SafeWorx™ fits to all major vacuum cleaners ensuring you don't need any extra expensive equipment.
SHOWROOM DRIER  - 
By removing all traces of lint, your machine will operate more efficiently drying your clothes quicker than ever! Make your drier operate as if it's brand new! 
SAVE MONEY - 
Clearing all lint can lower your electricity bills by increasing the efficiency of your drier.
PROLONG DRIER LIFE - 
Removing lint can also prolong the lifespan of your drier. Avoid the stress caused by your machine suddenly stop working. 
Have peace of mind, buy now to make all the lint in your drier disappear!  
Specifications:
Removes lint buildup from dryer vents

Deep cleans and gets where regular vacuums can't reach

Contributes to proper dryer maintenance

Flexible design

Full 3 ½-feet long

Attaches to your vacuum hose