Get Beautiful Gel Nails Anywhere!
Stunning gel nails are the ultimate way to look your best. Making you feel fabulous, trendy and confident everywhere you go!
But if you love your nails - you know regular trips to the salon it can get expensive.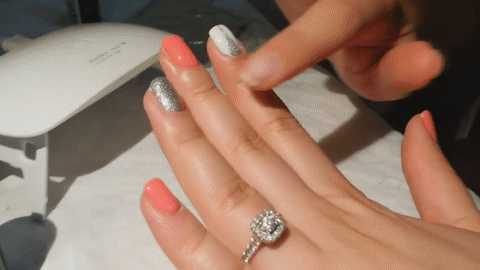 Mékane™ Gives you professional-looking nails, anytime, anywhere! With powerful and portable UV Technology you can cure any kind of nail gels on the go. 
Mékane™ is designed for your comfort and convenience. It's portable and light to carry so you can take it anywhere you want - at a friends, family-members, or just cure your nails in bed!
It features a USB cable that you can charge on multiple devices, including your laptop, car charger, and power bank.
Set the built in timer, for perfectly cured nails. The light will shut off automatically once you're done!
Whether you're pampering yourself at home or going on vacation with your girlfriends, this Mékane™ UV Portable Nail Dryer is a must-have for your nail care kit!
FEATURES
50,000-hour lifetime: durable and long-lasting
Works with every kind of nail gel
Cures five nails at once
Easy to use and multi-functional
Lightweight and convenient for travel
PACKAGE INCLUDES
1 x Mékane™ UV Portable Nail Dryer
1 x USB Cable